im sorry but i barely like any of it.
its just either boring or EVERYONE HAS IT.
everyone has floral dresses
everyone has lether jackets
everyone has blazors and white t-shirts and skinny jeans and errrrg
and EVERYONE HAS ALL NICEY LONG HAIR IN CURTAINS
WHY CUTAINS?
WHY?
WHATS WRONG WITH YOU ALL
i cant stand all these rapetative blogs about boring things which no one can ever afford, even though i seem to follow half of them.
the only things i ever like i have to proper hunt for.
I QUITE LIKE these lookbook looks, but i dunno, i still havnt found anything that has made me go NEW STYLE ICON, apart from lily allen wen she was chavvy, i liked that.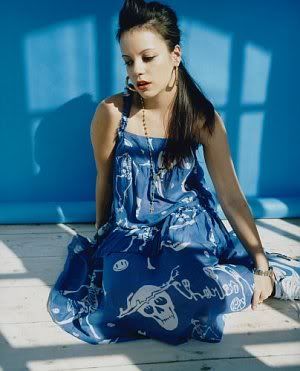 LOOK, IS THAT NOT A SEXY DRESS, I WANT IT, SHORTER WITH DOC'S